Season 1 2004 | 12 Episodes
Deadwood - premiered on March 21, 2004
1876. The Black Hills Indian Cession, two weeks after Custer's last stand. Witness the birth of an American frontier town – and the ruthless power struggle between its just and unjust pioneers. In an age of plunder and greed, the richest gold strike in American history draws a mob of restless misfits to an outlaw settlement where everything – and everyone – has a ...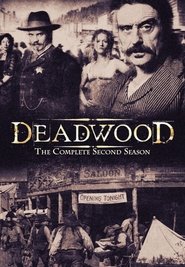 Season 2 2005 | 12 Episodes
Deadwood - premiered on March 06, 2005
1877. A new day is dawning in the Black Hills outlaw camp of Deadwood. For better or worse, times are changing, and the transformation from camp to town is imminent. Unsavoury new arrivals - looking to cash in on the lucrative anarchy – and a government of outsiders usher in an era of hard decisions and brutal power struggles among the camp's ...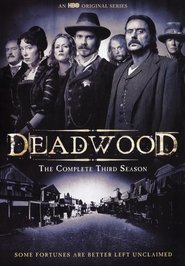 Season 3 2006 | 12 Episodes
Deadwood - premiered on June 11, 2006
The lawless era in Deadwood is coming to an end. As the town's first elections approach, it becomes apparent that, like it or not, civilization is on its way. But a civilized town is not necessarily a peaceful town, and the power struggles that determine the fate of Deadwood have never been more brutal. A ruthless newcomer, businessman George Hearst, ...