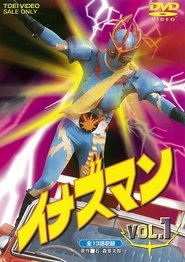 Inazuman 1973 | 25 Episodes
Inazuman - premiered on October 02, 1973
Inazuman is, in reality, young college student Goro Watari, a mutant. He lost his mother as a child and had other dark moments in his childhood (he had a childhood girlfriend named Teresa who was taken away by an American soldier during the US occupation of Japan). But when the Neo-Human Empire begins its attacks on mankind with its Fantom ...
Inazuman - premiered on April 09, 1974
A direct and darker continuation of the first Inazuman series, after the defeat of Emperor Bamba and his mutant minions Inazuman goes on to fight the evil robots of the Despar Army with the help of cynical cyborg Interpol agent Arai Makoto and the new ability to hurl lightning bolts.