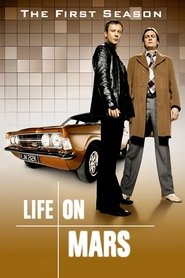 Series 1 2006 | 8 Episodes
Life on Mars - premiered on January 09, 2006
The first series of Life On Mars focuses on Sam's life following the crash and his arrival in 1973. Elements are thrown in to suggest he is mad, in a coma, or travelled back in time. Also during the first series run, Sam is informed that he is DI (Detective Inspector) to DCI Gene Hunt and the rest of the CID ...
Series 2 2007 | 8 Episodes
Life on Mars - premiered on February 13, 2007
Sam learns that an operation is to be conducted on him in 2006 to try and revive him from his coma. However, he believes that to return to the twenty-first century, he has to betray his colleagues in 1973 — but can he regard them as imaginary, or are they real - at least for him?