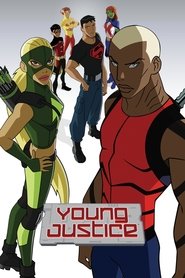 Season 1 2010 | 26 Episodes
Young Justice - premiered on November 26, 2010
Robin, Aqualad, Kid Flash, Superboy, Miss Martian, and Artemis form Young Justice -- and find out whether they have what it takes to be a proven hero.
Invasion 2012 | 20 Episodes
Young Justice - premiered on April 28, 2012
Young Justice jumps five years ahead in time, as the team fights off a secret alien invasion affecting the entire planet.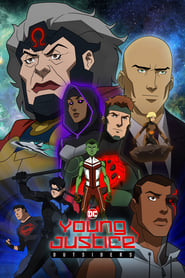 Outsiders 2019 | 26 Episodes
Young Justice - premiered on January 04, 2019
DC's teenage Super Heroes come of age in an animated world of super-powers, Super-Villains and super secrets as the team faces its greatest challenge yet as it takes on meta-human trafficking and the terrifying threat it creates for a society caught in the crossfire of a global and galaxy-wide genetic arms race.