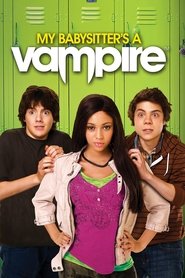 Season 1 2011 | 13 Episodes
My Babysitter's a Vampire - premiered on June 27, 2011
Best friends, Ethan and Benny, join forces with their fledgling beauty of a babysitter, Sarah, to fight and destroy creatures that go bump in the night. All without raising the suspicions of Mom, Dad.... and the entire town of Whitechapel.
Season 2 2012 | 13 Episodes
My Babysitter's a Vampire - premiered on June 29, 2012
Sarah is adjusting to being a full-blooded vampire and learning to play by the rules of Whitechapel's Vampire Council, while Ethan refuses to give up on his dreams of curing vampirism and finally asking Sarah on a date. Ethan and his friends soon discover they have a mysterious new enemy determined to wipe out all the supernatural competition in ...