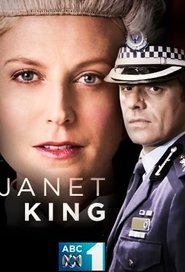 Season 1 2014 | 8 Episodes
Janet King - premiered on February 27, 2014
Janet King returns from a year's maternity leave determined to prove she still has her edge, but finds a very different Department of Public Prosecutions. Under growing political pressure, director Tony Gillies has formed an uneasy alliance with his police counterpart, Chief Superintendent Jack Rizzoli, and Janet's pre-eminence as Senior Crown Prosecutor is threatened by rising star Owen Mitchell, a ...
Series 2 2016 | 8 Episodes
Janet King - premiered on March 24, 2016
With gun crime exploding in the suburbs, Janet King is handpicked by a nervous government to head a Royal Commission into the surge of recent shootings. Unlike the world of the DPP, the Royal Commission allows Janet and her team to become the investigators – they can raid, interrogate and have police seconded to them. As Janet exercises her powers and ...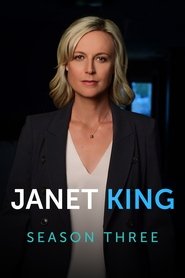 Season 3 2017 | 8 Episodes
Janet King - premiered on May 25, 2017
In series three, Janet King is seconded to the National Crime Commission. Her investigation into the death of a young cricketer uncovers a web of organised crime – where the public face of professional sport meets the underworld of match fixing, performance enhancing drugs, money laundering, kickbacks and murder.