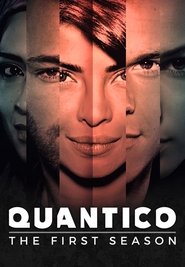 Season 1 2015 | 22 Episodes
Quantico - premiered on September 27, 2015
A diverse group of recruits has arrived at the FBI Quantico Base for training. They are the best, the brightest and the most vetted, so it seems impossible that one of them is suspected of masterminding the biggest attack on New York City since 9/11.
Season 2 2016 | 22 Episodes
Quantico - premiered on September 25, 2016
After clearing her name, saving millions of lives, and discovering the mastermind behind the first season, American hero Alex Parrish was given a shocking reward: she was fired by the FBI. But now she has been given the chance to serve her country again: in the clandestine ranks of United States' top intelligence agency, the CIA.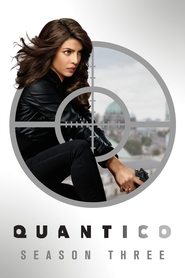 Season 3 2018 | 13 Episodes
Quantico - premiered on April 26, 2018
It's been three years since American hero Alex Parrish has had to navigate the dangerous waters of the Central Intelligence Agency and put her life on the line for her country. She is forced to abandon her peaceful, anonymous life somewhere in Italy when Ryan persuades her to help him rescue Shelby from a notorious international arms dealer known ...