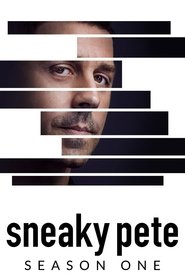 Season 1 2015 | 10 Episodes
Sneaky Pete - premiered on August 07, 2015
A con man (Giovanni Ribisi) on the run from a vicious gangster (Bryan Cranston) takes cover from his past by assuming the identity of his prison cellmate, Pete, "reuniting" with Pete's estranged family, a colorful, dysfunctional group that threatens to drag him into a world just as dangerous as the one he's trying to escape - and, just maybe, give ...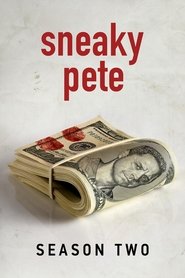 Season 2 2018 | 10 Episodes
Sneaky Pete - premiered on March 08, 2018
On the verge of starting fresh, Marius is dragged back into the role of Pete Murphy when two thugs-believing he's Pete-threaten to kill the Bernhardts if he doesn't take them to Pete's estranged mother and the millions she stole from their employer. Now Marius must tread a dangerous line to find her and protect the family, all while keeping up ...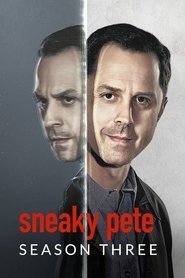 Season 3 2019 | 10 Episodes
Sneaky Pete - premiered on May 10, 2019
Who is Marius Josipovic? Marius himself would like to know. He's feeling a pull toward the Bernhardt family. But he's not part of the family. He's a con-man. The chance to become more like a normal human being is enticing. It also scares him to death. This season all the members of the Sneaky Pete family explore their identity. It's ...