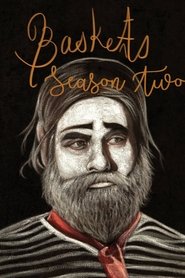 Season 2 2017 | 10 Episodes
Baskets - premiered on January 19, 2017
The Baskets family is at its most fragile. After losing his wife and rodeo job, Chip jumps on a train to get out of Bakersfield, but a gang of gutter punks, the police and an unexpected tragedy drag him back into the drama he tried to escape.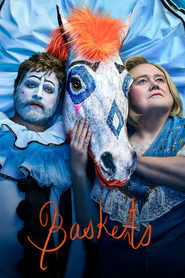 Season 3 2018 | 10 Episodes
Baskets - premiered on January 23, 2018
Nothing brings a family together like a family business—or at least that was the plan. Welcome to the Baskets Family Rodeo, where Christine is the President and CEO despite never having seen a rodeo before. Chip has his first full-time gig since Arby's, but can barely transfer a phone call, let alone recruit much-needed clowns. And even though ...
Season 4 2019 | 10 Episodes
Baskets - premiered on June 13, 2019
After 49 years, Chip decides it's finally time to move out of his mom's place. But even with the help of Martha and a life coach, he learns that leaving the nest is hard, to say the least. Christine and Ken move into a new place they can call their own, but carpet emergencies and missing kitchen magnets make ...