Season 2 2017 | 8 Episodes
Insecure - premiered on July 23, 2017
Season 2 opens with Issa struggling in the aftermath of her breakup with Lawrence, while facing challenges at a new work assignment. Meanwhile, Molly questions her worth at work, and Lawrence adjusts to his new living arrangement.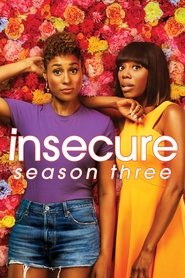 Season 3 2018 | 8 Episodes
Insecure - premiered on August 12, 2018
In season 3, Issa tries to get her life back together, working as a ride-share driver while crashing on Daniel's couch.