Season 1 2019 | 15 Episodes
Doom Patrol - premiered on February 15, 2019
Set after the events of Titans, the Doom Patrol – consisting of Robotman, Negative Man, Elasti-Woman, and Crazy Jane, and led by Dr. Niles Caulder / The Chief – receive a mission from Cyborg that they cannot ignore and will change their lives.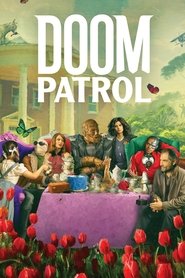 Season 2 2020 | 9 Episodes
Doom Patrol - premiered on June 25, 2020
The members of the Doom Patrol now find themselves mini-sized and stranded on Cliff's toy race car track. Here they begin to deal with their feelings of betrayal by Niles Caulder aka The Chief, while confronting their own personal baggage. And as each member faces the challenge of growing beyond their own past traumatic experiences, they must come together ...