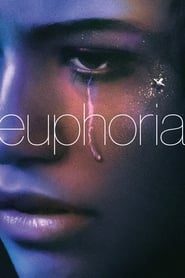 Season 1 2019 | 8 Episodes
Euphoria - premiered on June 16, 2019
Euphoria follows a group of high schoolers as they explore the worlds of drugs, sexuality, and violence.
Season 2 2022 | 8 Episodes
Euphoria - premiered on January 09, 2022
The lines between fantasy and reality begin to blur as Kat contemplates ending her relationship and Jules, craving Rue's affection, ponders hers. Rue pursues a new dangerous business venture as she sinks deep into her addiction, largely caused by her guilt-ridden new friend Eliott. Cassie struggles with her celibacy and starts to drift, while Lexi pours herself into mounting a ...